Blomming
Rethinking the buying and selling experience of the first italian social e-commerce, online and on smartphone.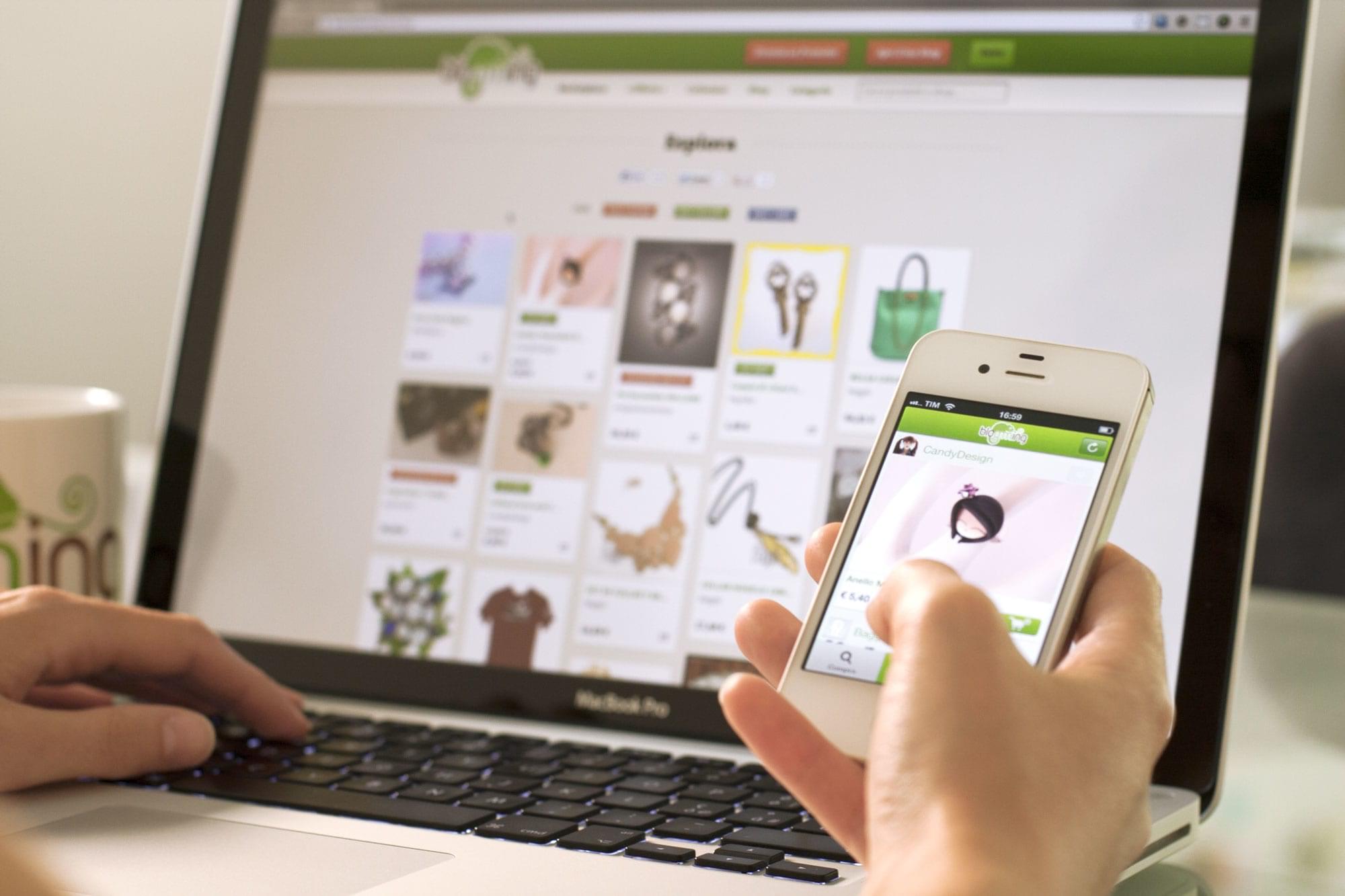 The redesign
Blomming got in touch with us in its second phase of life, asking us to rethink, redesign and improve the existing platform.
To accomplish this, we started by analyzing the product and sketch possible solutions together with Blomming's own team, understanding how the platform works, gathering user feedback, looking at the analytics and evaluating the existing interface.
Based on these information we defined the user flows and redesigned the interface in order to improve conversions and add new features.
We worked by iterations, following the same user stories and workflow of the development team.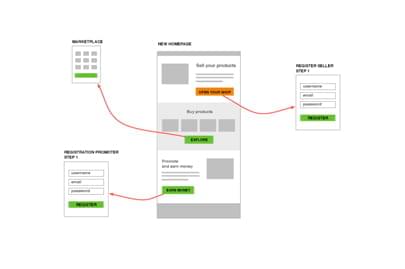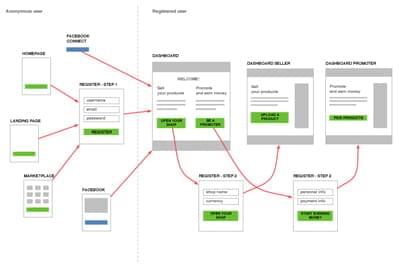 Defining a visual language
Blomming has always had a nice unique logo ("Leo", the chameleon), but lacked a strong visual identity.
Starting from their logo, we defined a colour scheme, textures, visual styles, typography and designed a set of icons to be used in all contexts, on both desktop and mobile, so to establish a consistent visual identity across all devices.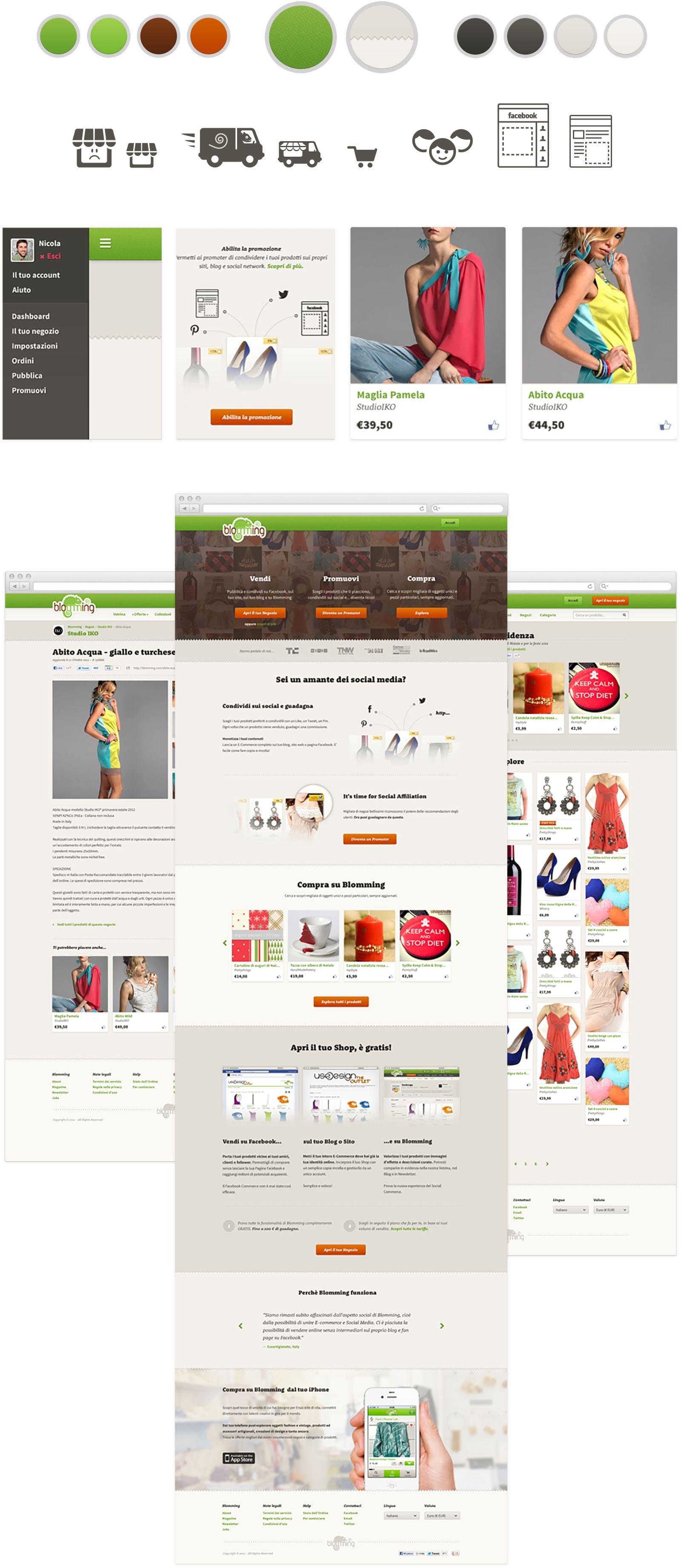 Rethinking the buying and selling experience for a mobile context
Beside redesigning the website, we have been tasked to rethink Blomming's iPhone app, jumping on the existing project with only two months left before the release date.
We have analyzed the existing app prototype and defined the user flows and started sketching interface concepts.
Working with quick sketches and low-fidelity prototypes we validated our ideas together with Blomming's team, enabling the development team to begin coding the app in a very short turnaround.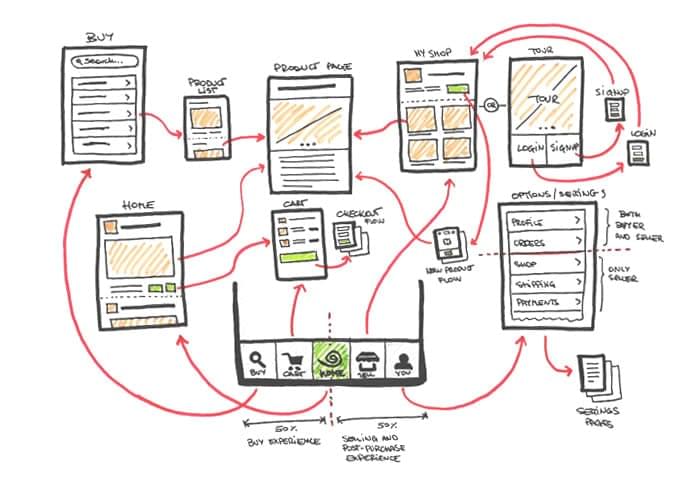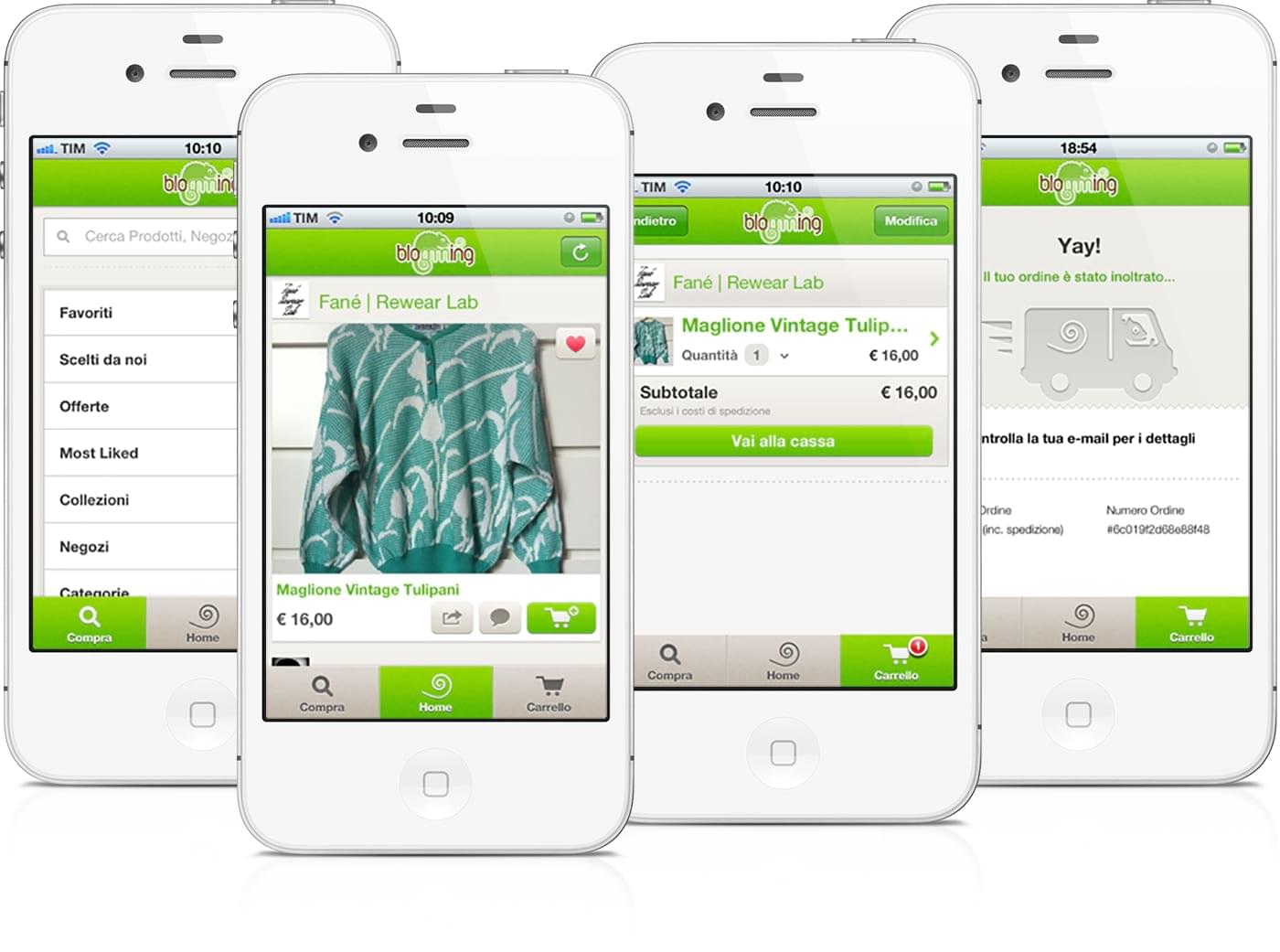 Then, aligning with the development process, we redesigned the visual layer of the app from scratch, giving it a stronger identity and making it memorable, always sticking to the visual style guidelines defined for the whole project.
We also helped with the micro-copy and added emotional details to make the purchase experience more rewarding, trying to give Blomming a tone of voice and a personality towards its users.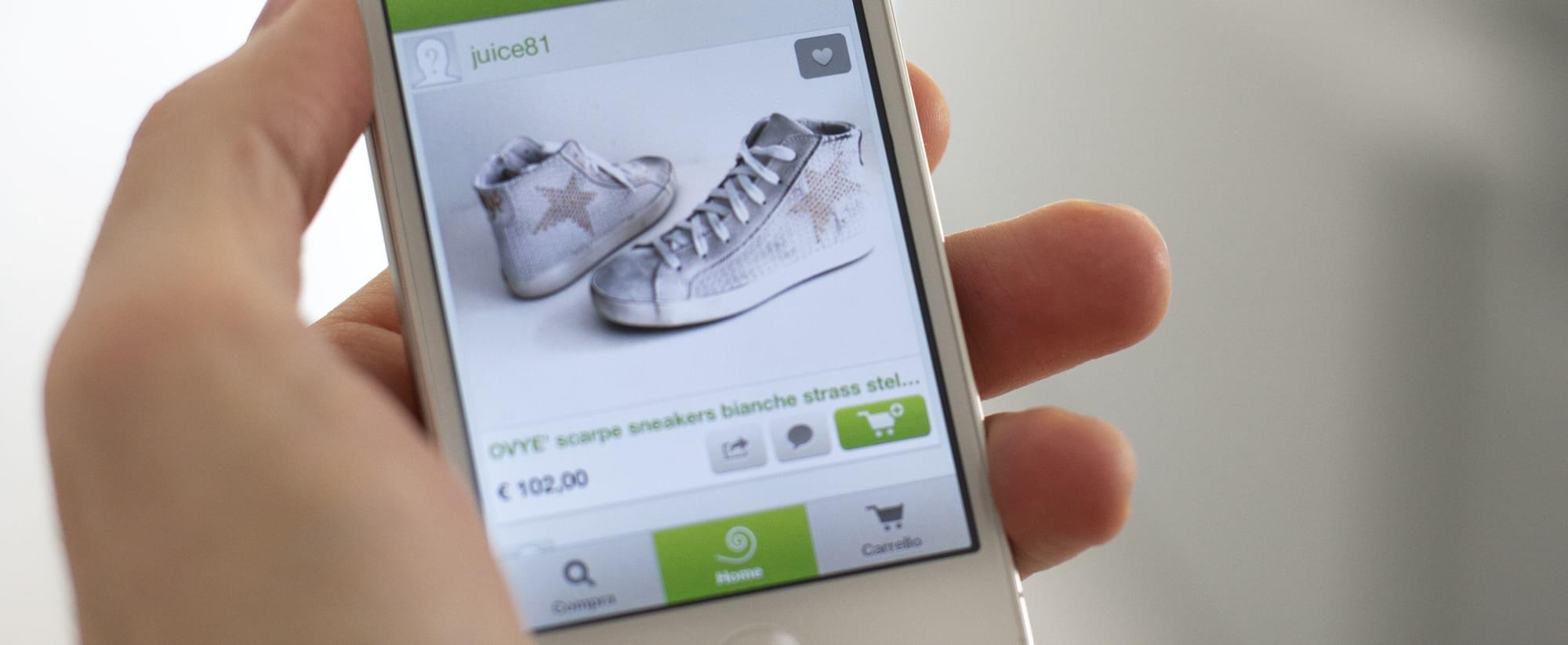 Want more information about this project or would you like to discuss a similar project for your business?
Call Nicolò or send an email